LaVonne and her pups

LaVonne and the Katie Babies

Laura M. and a 3 month old, mini, chocolate wire
Nap Time!!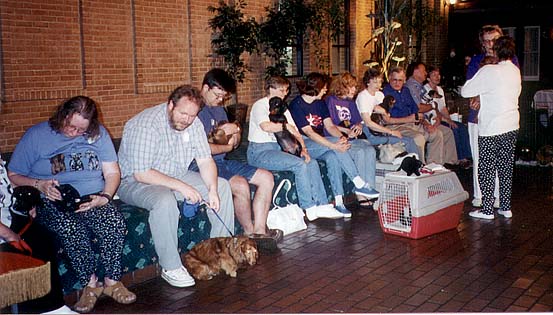 Some of the Bow Wow crowd



The Dowager Cujo sits on her throne and rules over the Bow Wow.

Janice P babysitting one of the Cohen doxies



Janice P after finding out she didn't have to dance nekid on a table.



Adam Halter



Bev's jailbirds (Harlie, Sweetie, Scooter and Gretchen) -- Where's Taylor??



Cuj and Pamey



AOL's Nancy S. and Hannah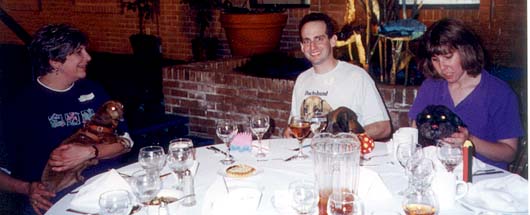 Janice P, Dave and Margie



Margie and Rusty

| | |
| --- | --- |
| Our resident poet, Jeff B. | Hot Dawg! It's Hannah!! |