Flash,Tucson, Spice, Riley and Theda Blakeslee



Flash and Tucson (standing) getting ready to make their Christmas deliveries






Flash
, Tucson
and Spice




...And introducing Riley. He accepts birthday presents on May 1, 1998 (May Day!) He is the handsome son of Penny Lane Bragg.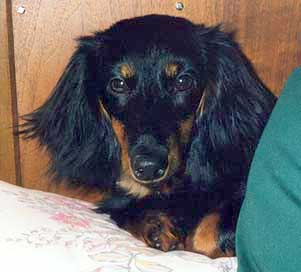 Riley, just bit more grown up!




The entire family




Sweet Little Theda Bara(cuda)









Don't let this sweet face fool you. She's all Baracuda when it comes to her toys!!!



ROWL!! My toys!! MY toys!! ROWL!!!


---
Last modified on Friday, May 04, 2001.
Copyright ©2001 All Rights Reserved The Pixel Barrel
This website was created by The Pixel Barrel